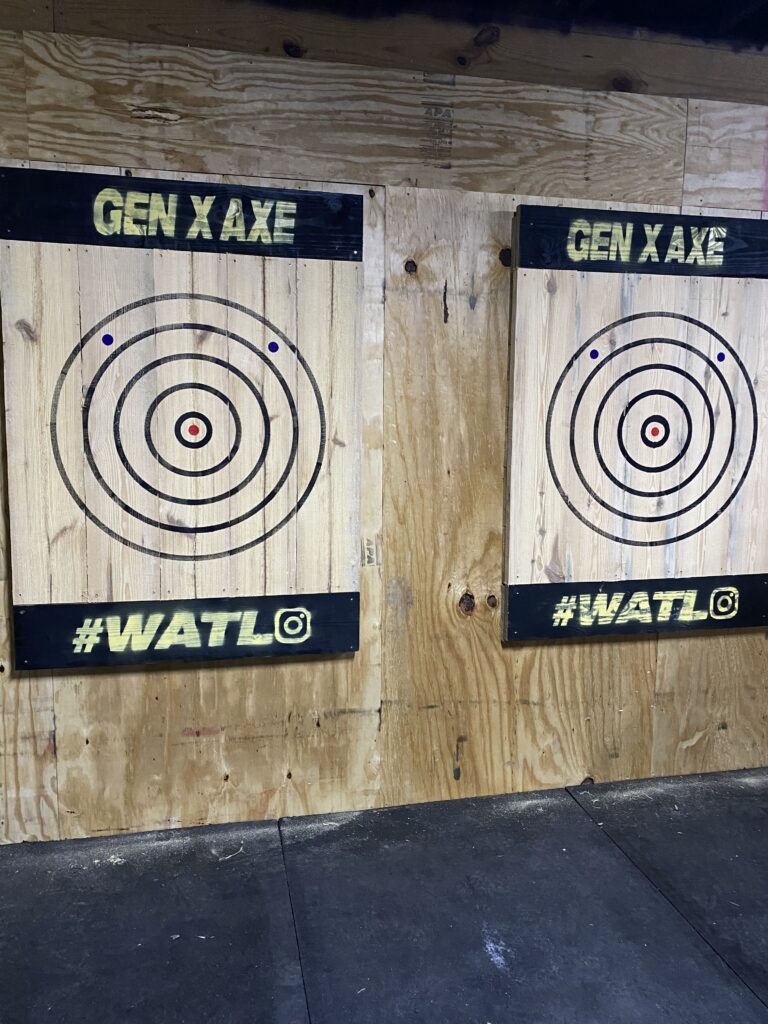 Great atmosphere and owners!
Great place for family fun!
Kendall Sullivan – 11-13-2022
This experience was so fun! I had never thrown an axe before, so I was worried I wouldn't get too much out of my time but the owners are certified and great teachers! Plenty of guidance and games to keep the fun rolling! We did not want to leave and we will definitely be going back. This is the perfect place for any occasion.
Santana Denmark – 11-14-2022
We had a great experience. Management really took the time to explain different types of games we could play and the different rules. They were very encouraging towards my 11 year old who had never thrown axes before and by the end of the night he was hitting bulls eyes. This is a great place to spend some quality family time. My son already wants to have his next birthday here. Great staff and environment! You don't have to worry about your kids being around the bar scene here. This is the only axe throwing facility in the state that doesn't allow alcohol on the premises. All in all this is a top notch facility!
Drew Williamson – 01-09-2023
We had an awesome experience. We had my son's birthday party there. He and his friends had a blast. Laura and her husband took great care in showing us around and explaining the techniques of throwing the axe. We had one-on-one attention and never felt rushed. We will definitely be back!
Leah McGrew – 01-23-2023